You'll see 'NULL' appear in column cells from time to time, when there is no data or no matching data available.
You can replace these 'NULL' cells with data from other columns or with other information in two ways:
1. Via the column header: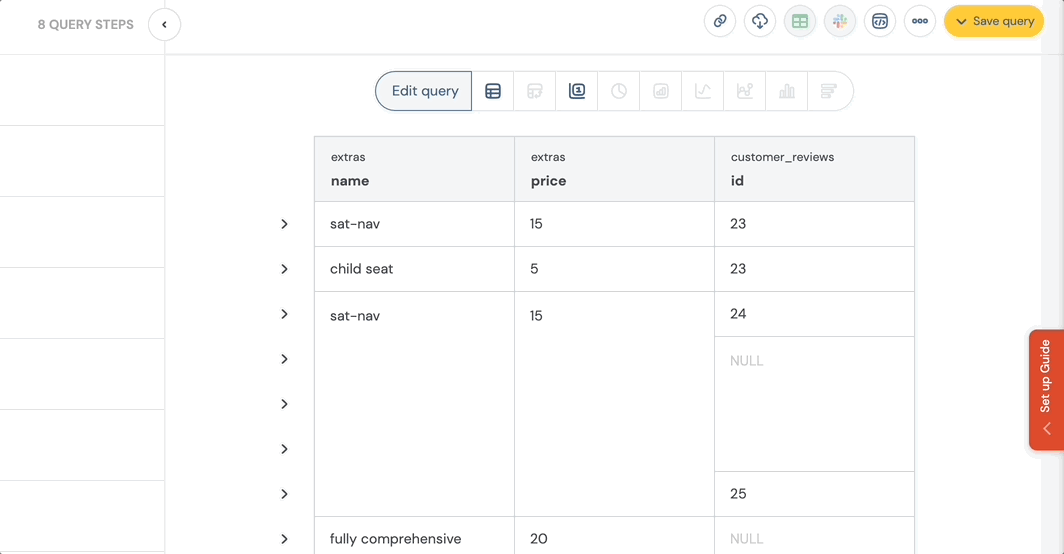 2. Via the query steps:
Go to add a new column and click the + button
Enter the following formula: if ( mycolumn.isNull() ) then "no info" else "mycolumn", replacing 'mycolumn' with the name of your column.