Super exciting product releases from our dev team this week:
Start from a saved query
Disable dashboard refreshes
Toggle off Google Sheets exports
Start from a saved query
Instead of starting from a database table, SQL, or a CSV, you can now start straight from a saved query. This could be one created by your team or one of your own. This is super handy if you have certain joins and hide column steps that you do to start off most queries - now you can save those as a saved query and go straight from there!

Disable dashboard refreshes
This updates enables you to switch off dashboard refreshes. The dashboards won't continue to be refreshed by the scheduler but they can be updated manually. We will automatically kick off a dashboard refresh when a manual dashboard is opened and the cached views for that dashboard have expired.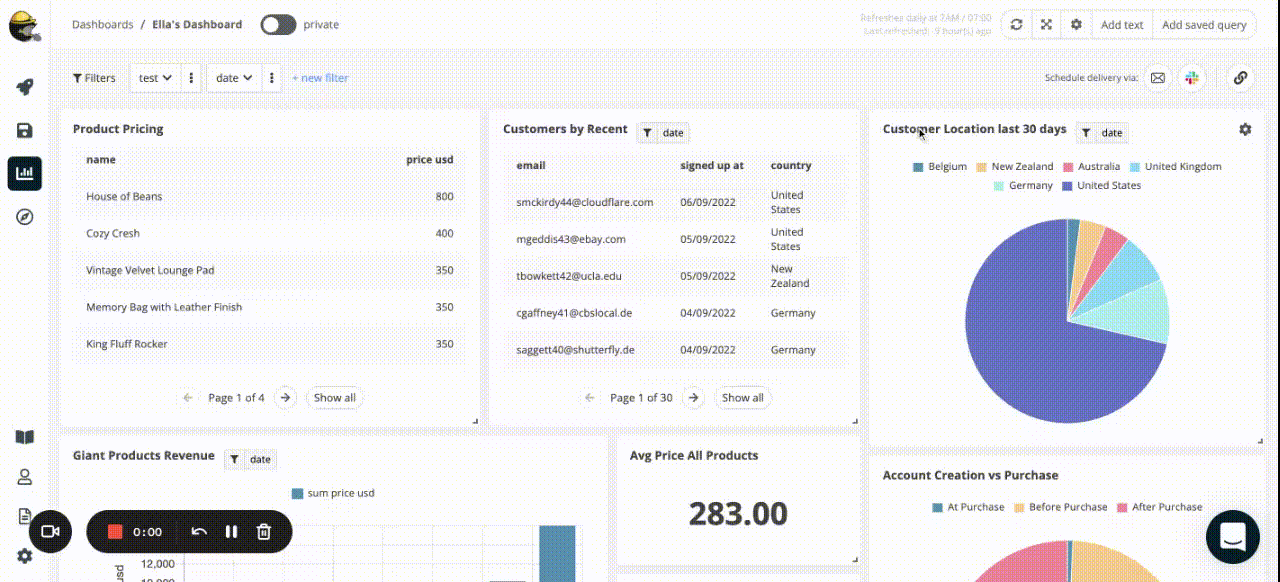 Toggle off Google Sheets feeds
You can now quickly toggle off Google Sheets feeds like so: